Submission
| | |
| --- | --- |
| Abstract Submission | July 30, 2020 |
| Full Submission | Aug. 30, 2029 |
| Author Notification | before Sept. 30, 2020 |
| Final Version | before Oct. 25, 2020 |
| Registration | before Oct. 25, 2020 |
| Main Conference | Feb. 19-21, 2021 |
Submission Type

Full paper

1. The manuscript should be written in English including tables, figures, equations, and algorithms.

2. Only original papers will be considered, the manuscripts must not be previously published or accepted for publication elsewhere. must not be under review by any other conference or publication during the review cycle.

3. The research topic of the manuscript should fall into the conference scopes( refer to the CFP), and it is presented with logic and complete structure, relevant information, significant results and etc.

4. The accepted paper limits are 5-12 pages including all figures, tables, references, and appendices.

Abstract

1. The submitted abstract should contain a sufficient summary of the paper and outline of goals, results, and conclusion, including conveying sufficient understanding when reading in isolation from the paper.

2. If your full paper has been finished, you don't have to submit abstract, please submit your full paper directly.
Submission Method and Template
Authors are invited to submit abstract/ full paper using the On-line Submission System, please refer to the detailed guideline for online submission system.

You can submit your manuscript through our conference email dmkd@iased.org as well.

The authors' name, affiliation and other personal information don't have to be covered, when you submit your manuscript, we will cover or remove them before reviewing processes.

After submission, your mailbox will receive our confirmation letter within 3 working days, if no response due time, please check your spam folder or send us email dmkd@iased.org.

For detailed paper format information, please down here: Full Paper Template and Abstract Template.doc
Acceptance Type
Full paper

The full paper passed preliminary review and peer review, it will be accepted for oral or poster presentation and be published in digital conference proceeding which will send to be indexed by all major citation databases such as EI Compendex (Engineering Village), Chemical Abstracts Service (CAS), Conference Proceedings Citation Index (Web of Science), DOAJ, EBSCO (EBSCO Discovery Service), Google Scholar, Inspec, Polymer Library, Scopus, Materials Science & Engineering Database (ProQuest), SciTech Premium Collection (ProQuest), Technology Collection (ProQuest), etc.

A selection of papers will be chosen to be published in journals.

Abstract

The abstract passed review processes will be accepted to made oral or poster presentations, but no it can not be published.

Notes: In the Acceptance letter, the committee will give a presentation type. The paper accepted as 'oral' presentation is also allowed to be changed into a Poster presentation instead, should they prefer it.

If you were still confused about the submission, please consult the conference secretary, dmkd@iased.org.
Statments
On the principal of participants' safety 1st, the organizer reserves the right to change the conference date and venue against force majeure. The participants are obliged to comply and cooperate with the organizer's decision.
Key Dates
Abstract Submission

July 30, 2020

Full Submission

Aug. 30, 2020

Author notification

before

Sept. 30, 2020


Final version

before Oct. 25, 2020

Registration

before Oct. 25, 2020

Main conference

Feb. 19-21, 2021
Venue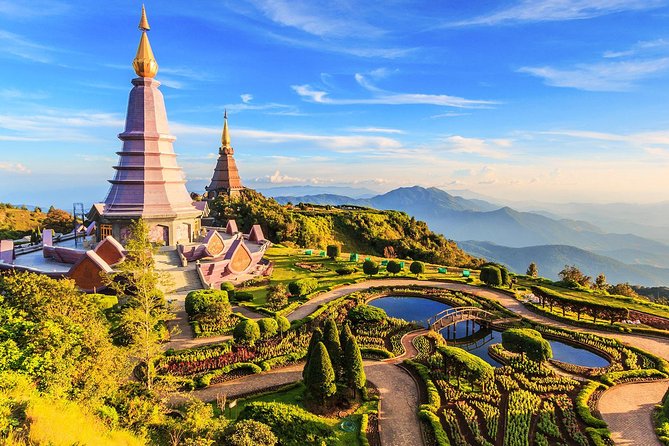 Chiang Mai, Thailand